I love single-serving desserts. They're usually pretty quick and easy, and they give me just enough sweetness to kill the craving without having the leftovers stare me down for the rest of the week. These Peanut Butter Banana Quesadillas are one of my favorite single-serving quick fixes because they're just so warm, gooey, and delicious. …And I usually have the ingredients on hand! 🥰
And P.S. I'm using the word quesadilla figuratively here. There is no cheese in this dessert "quesadilla."
Originally posted 5/27/2103, updated 7/7/2022.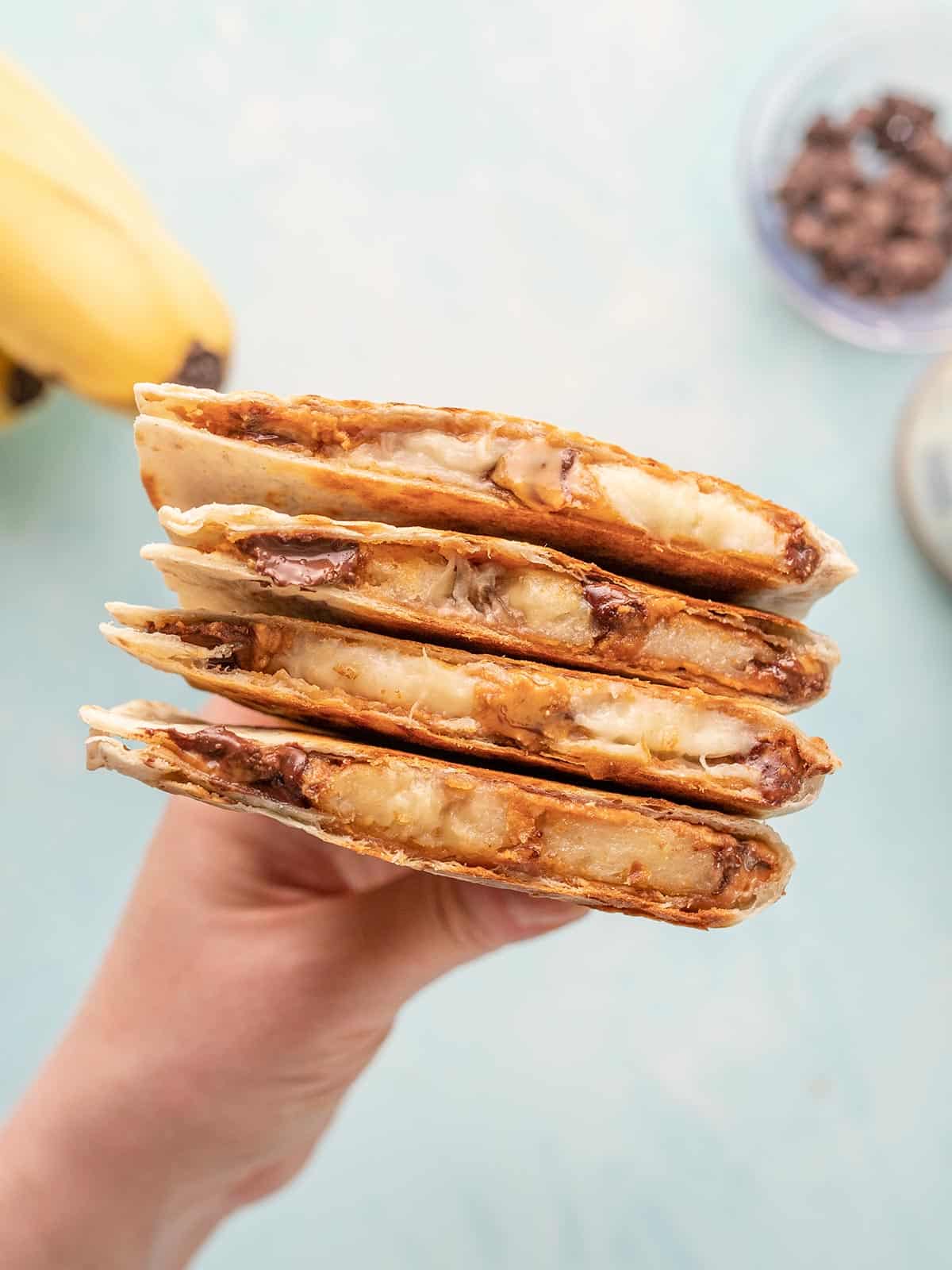 What's in a Peanut Butter Banana Quesadilla?
Well, peanut butter and sliced bananas, obviously, but there's also a little sprinkle-sprankle of chocolate chips in there that get all melty and delicious as the quesadilla cooks in the skillet! The banana gets a little soft and extra sweet themselves, then it's all contrasted by the slightly salty peanut butter and crispy tortilla. It's really quite perfect.
What Else Can I Add?
This quick dessert is quite flexible, as you can imagine. Here are some other things you can add into your "quesadilla" if you have them on hand:
Shredded coconut
Butterscotch chips
Strawberry or raspberry jam
Mini marshmallows
Cinnamon
Honey (in place of the chocolate chips)
Almond butter (in place of the peanut butter)
Ground flaxseed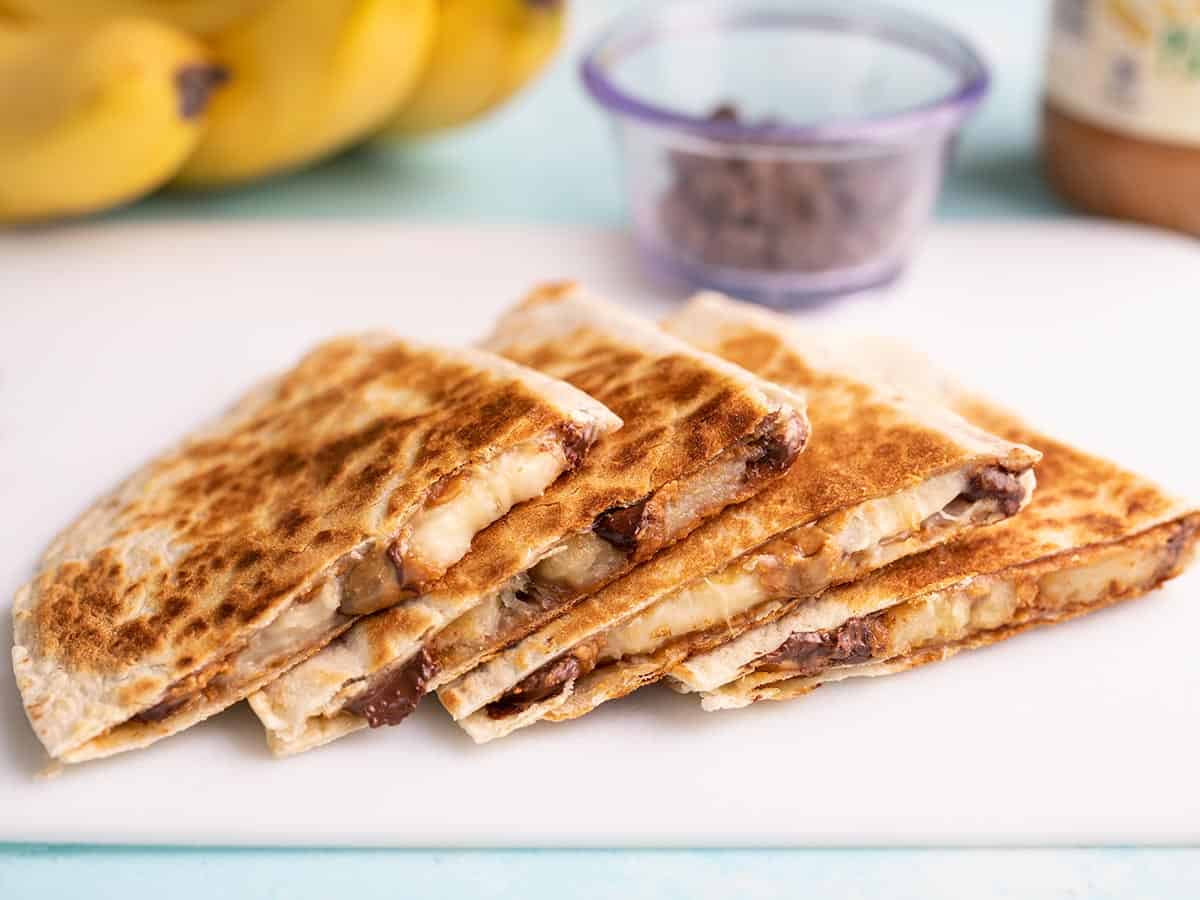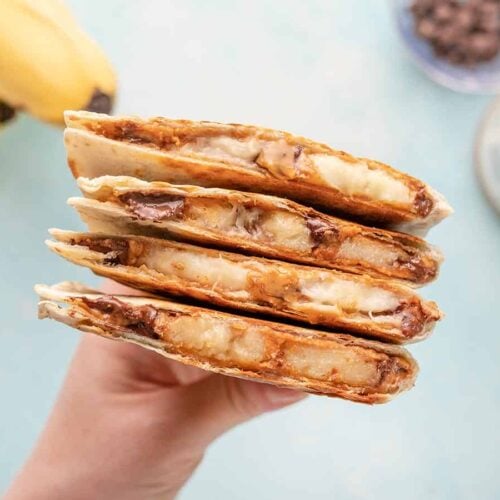 Peanut Butter Banana Quesadillas
Peanut butter banana quesadillas are a quick and easy single-serving dessert that you can make in minutes with pantry staples!
1

8-inch

flour tortilla

$0.30

2

Tbsp

peanut butter

$0.14

1/2

medium

banana, sliced

$0.11

1

Tbsp

chocolate chips

$0.10
Serving:
1
Serving
|
Calories:
372
kcal
|
Carbohydrates:
40
g
|
Protein:
10
g
|
Fat:
21
g
|
Sodium:
361
mg
|
Fiber:
4
g
Don't forget, you can freeze the leftover banana for later!
How to Make Peanut Butter Banana Quesadillas – Step by Step Photos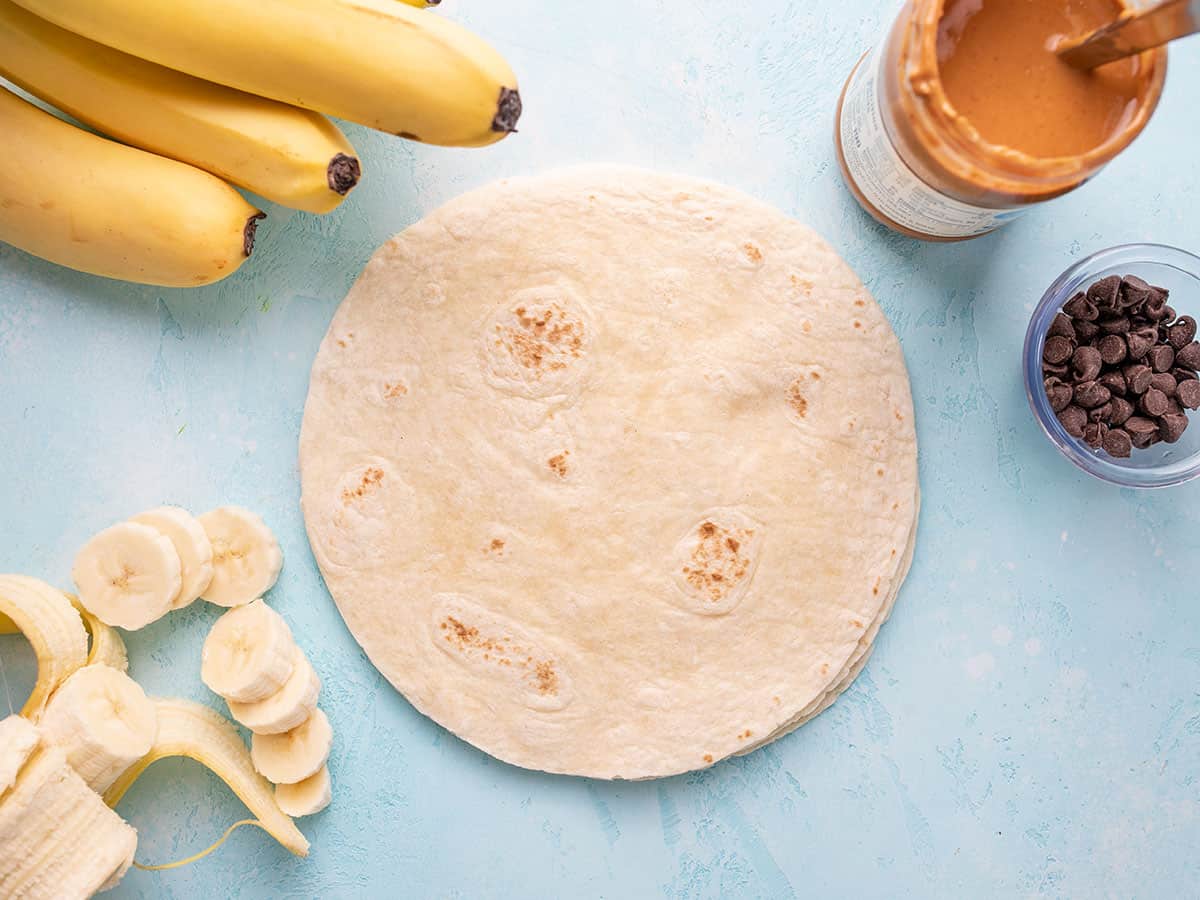 You'll need one 7 or 8-inch flour tortilla for this recipe, ½ a banana (sliced), a couple tablespoons of peanut butter, and about a tablespoon of chocolate chips.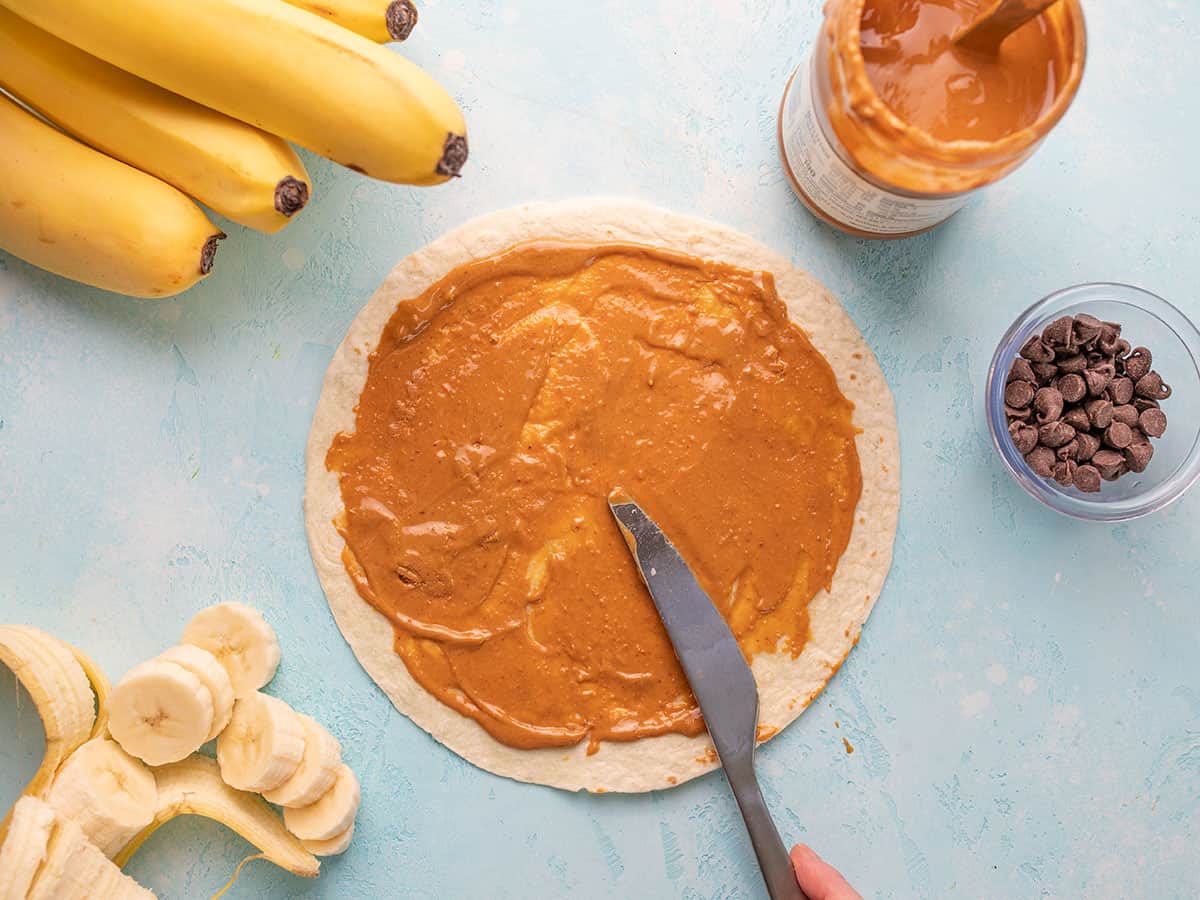 Spread the peanut butter over the surface of the tortilla.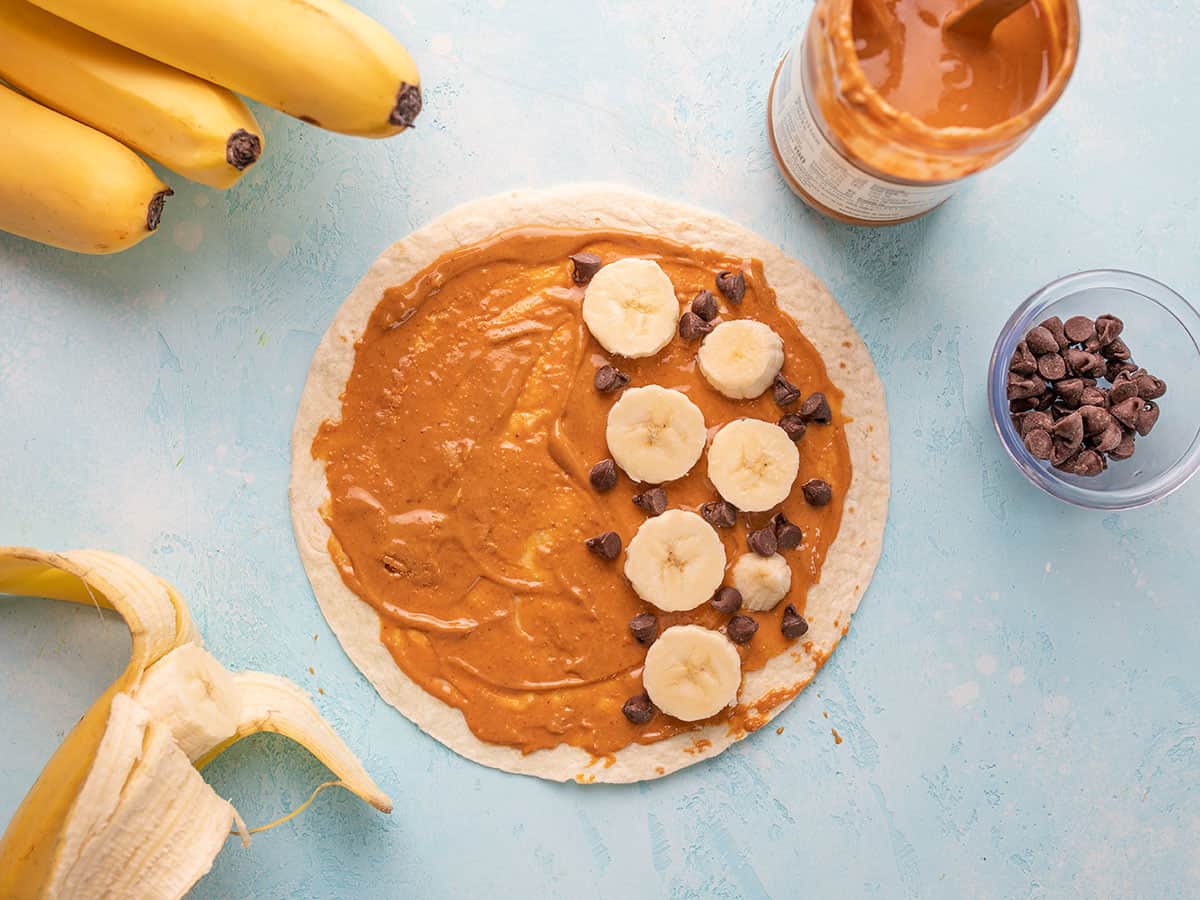 Add the banana slices and chocolate chips over one half of the tortilla, then fold it to close. The peanut butter acts as sort of a glue to hold it together (similar to how cheese holds a regular quesadilla together).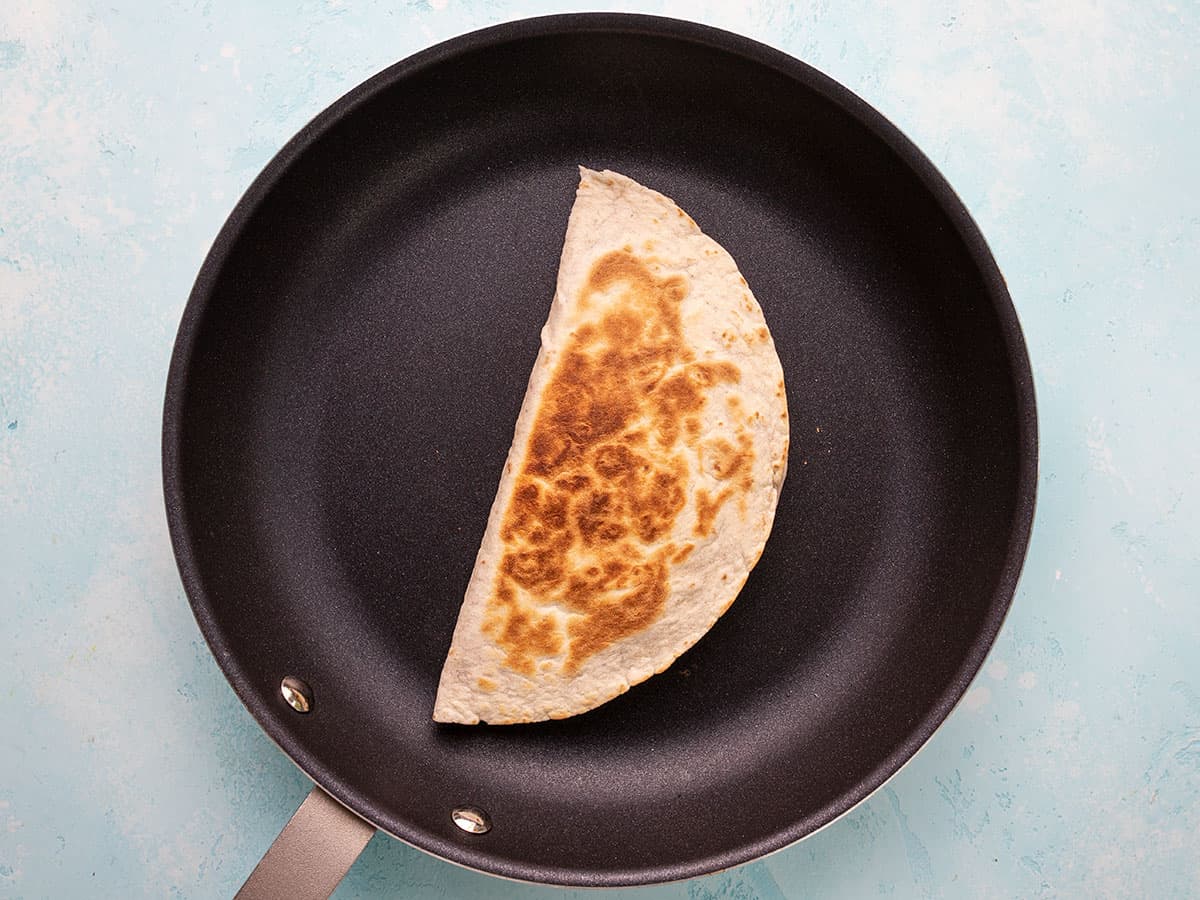 Cook the quesadilla in a skillet over medium heat until it's golden brown and crispy on both sides and the chocolate and banana are a bit melty on the inside. I don't add any butter or oil to the skillet when I cook the quesadillas, but you can if you want an extra rich quesadilla.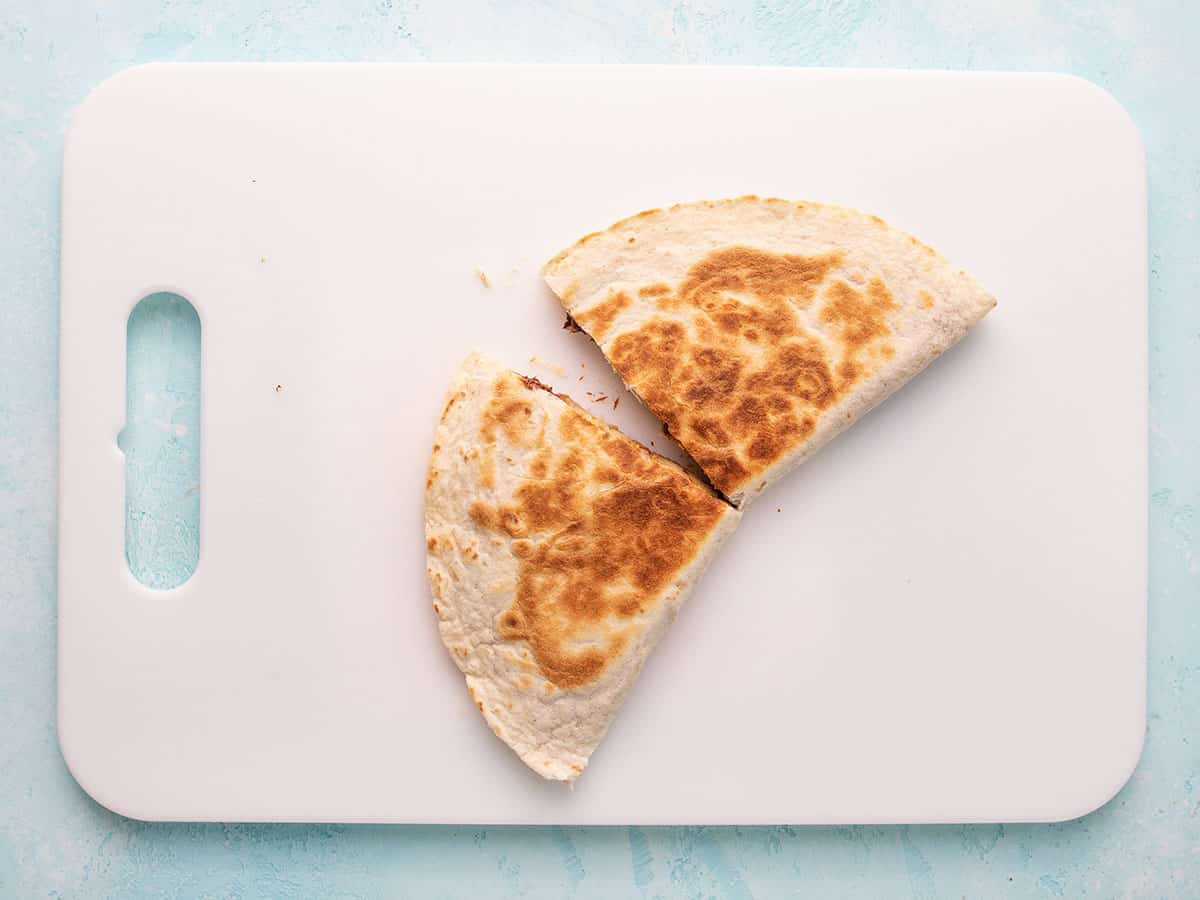 Slice the quesadilla in half and then enjoy that ooey-gooey goodness while still warm!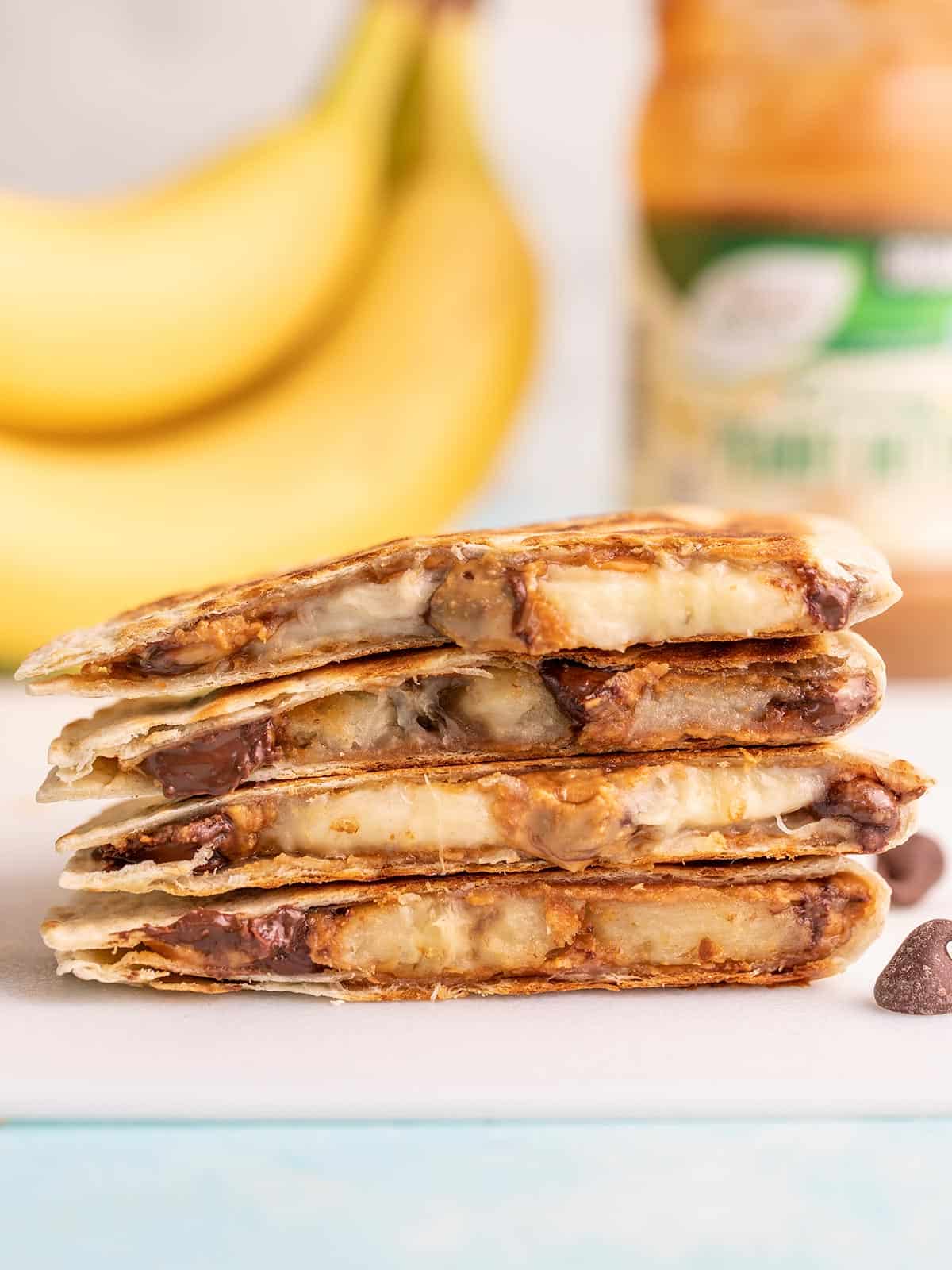 Love Peanut Butter and Banana Together? Try These Recipes:
The post Peanut Butter Banana Quesadillas appeared first on Budget Bytes.