If you've never made an Air Fryer Grilled Cheese, get ready for the crispiest and gooiest results ever! My secret is to mix softened butter with Italian seasoning and parmesan cheese and then spread it on the outside of the sandwich. This one step creates an unforgettable thunderous crunch that gives way to the dreamiest pillow of molten cheese.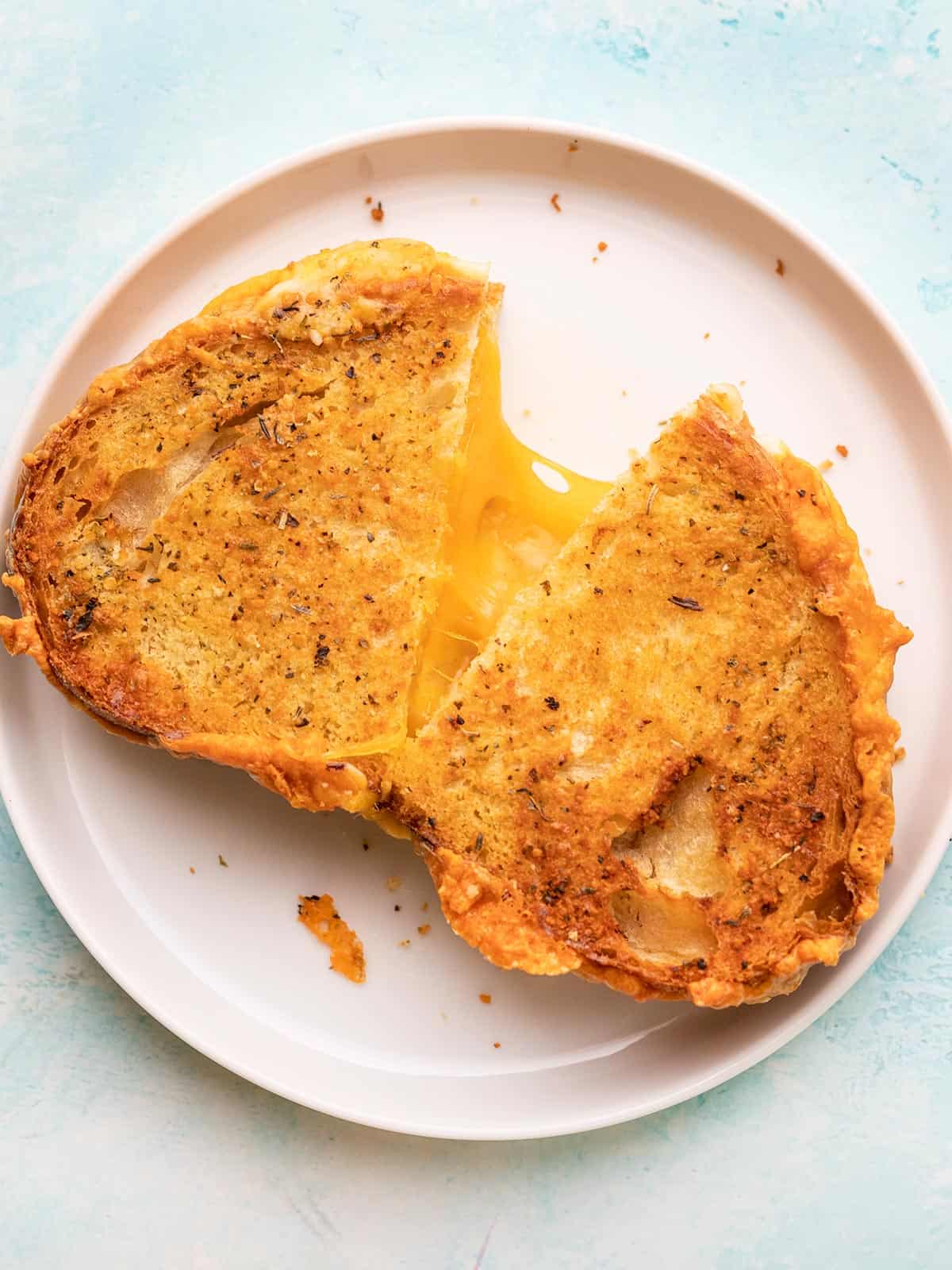 Tips for making grilled cheese in an air fryer:
Use sliced cheese instead of shredded. The air circulation in an air fryer is very strong, and shredded cheese won't stay on your bread as well as heavy slices.
Butter the outside of your bread slices from crust to crust. Full coverage is the only way!
Don't press down on the sandwich when flipping it, which will destroy the airiness of your bread.
Try not to rush the process. Make sure to get five minutes on each side for the most unctuously melted cheese and crispy bread combo.
What type of cheese is best for grilled cheese?
Please note that extra-sharp cheddar did not make the cut. Though it's a delight, extra-sharp cheddar has a low water content because it's aged, and the older cheese gets, the dryer it becomes.
Is there a type of bread that's best for a grilled cheese?
Can you reheat a grilled cheese in an air fryer?
An air fryer is the PERFECT tool for reheating grilled cheese. It generates warm air that circulates all around your sandwich, crisping up even the doughiest bread and re-melting your cheese with ease. Cook for two minutes per side, and insert a butter knife into the cheese. If the knife blade is hot to the touch when you remove it, you are good to go!
What to serve with grilled cheese?
While Tomato Soup is a classic side, it isn't the only thing that tastes great with an air fryer grilled cheese. If you're looking for some fantastic dishes to pair with your sandwich, try an Herby Potato Salad, Simple Sauteed Vegetables, Summer Sweet Corn Salad, or Jerk Seasoned Collard Greens.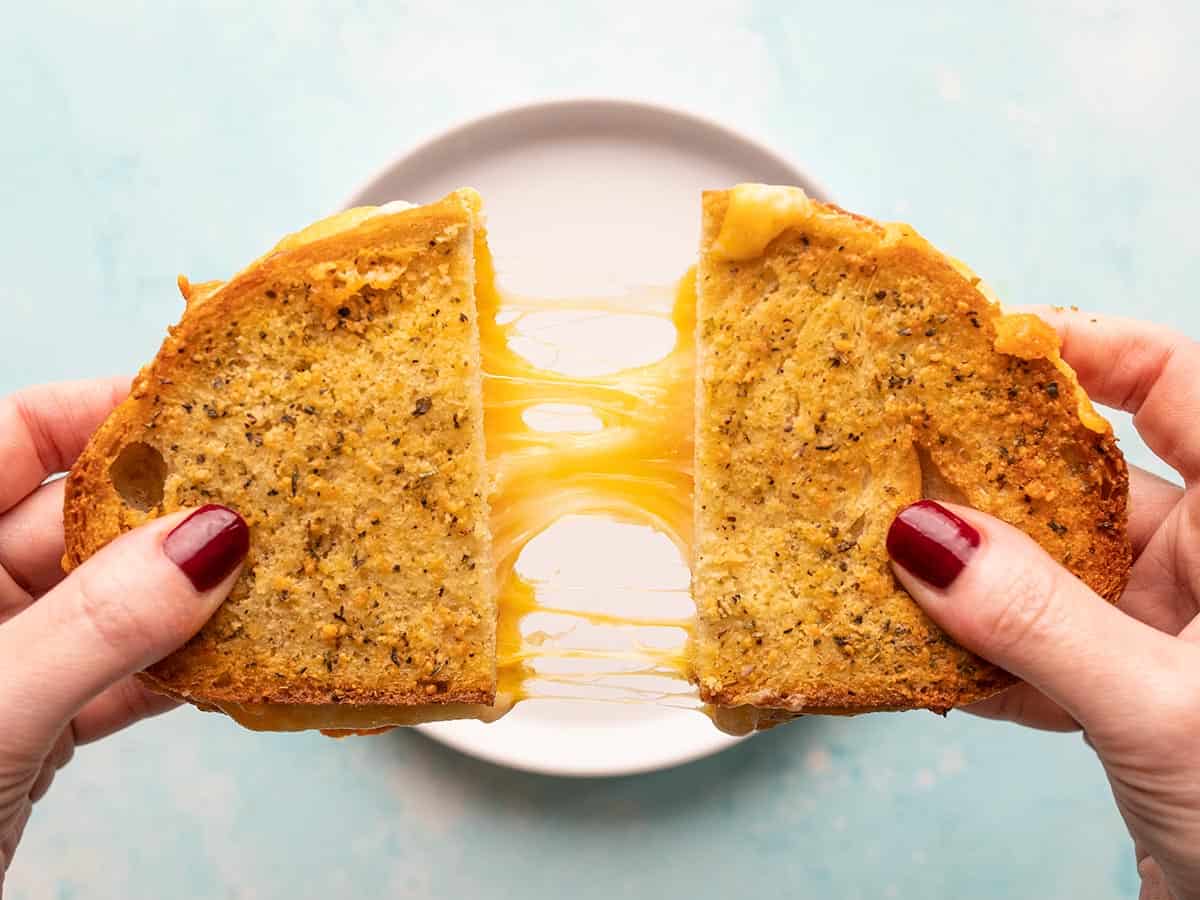 How to Make Air Fryer Grilled Cheese – Step by Step Photos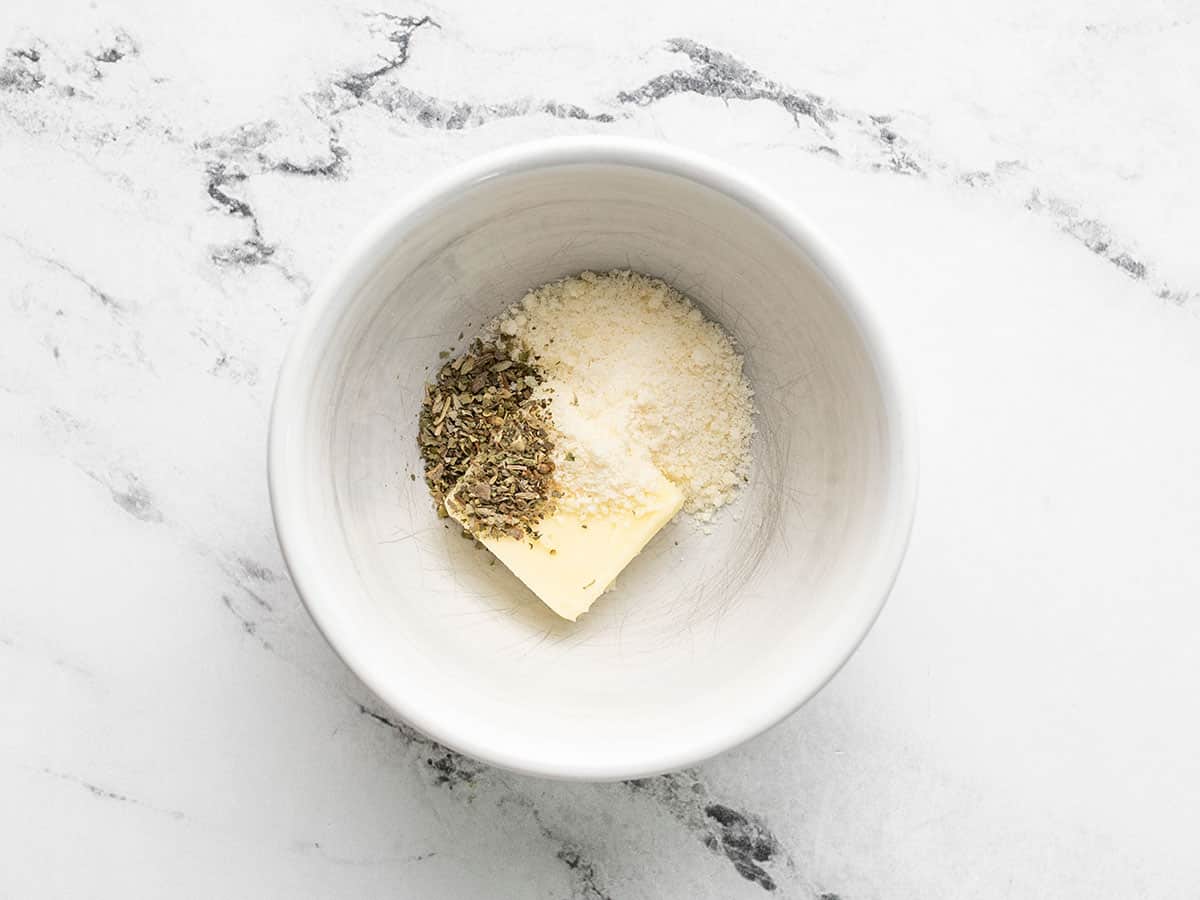 Combine the room temperature butter, grated Parmesan, and Italian seasoning in a bowl.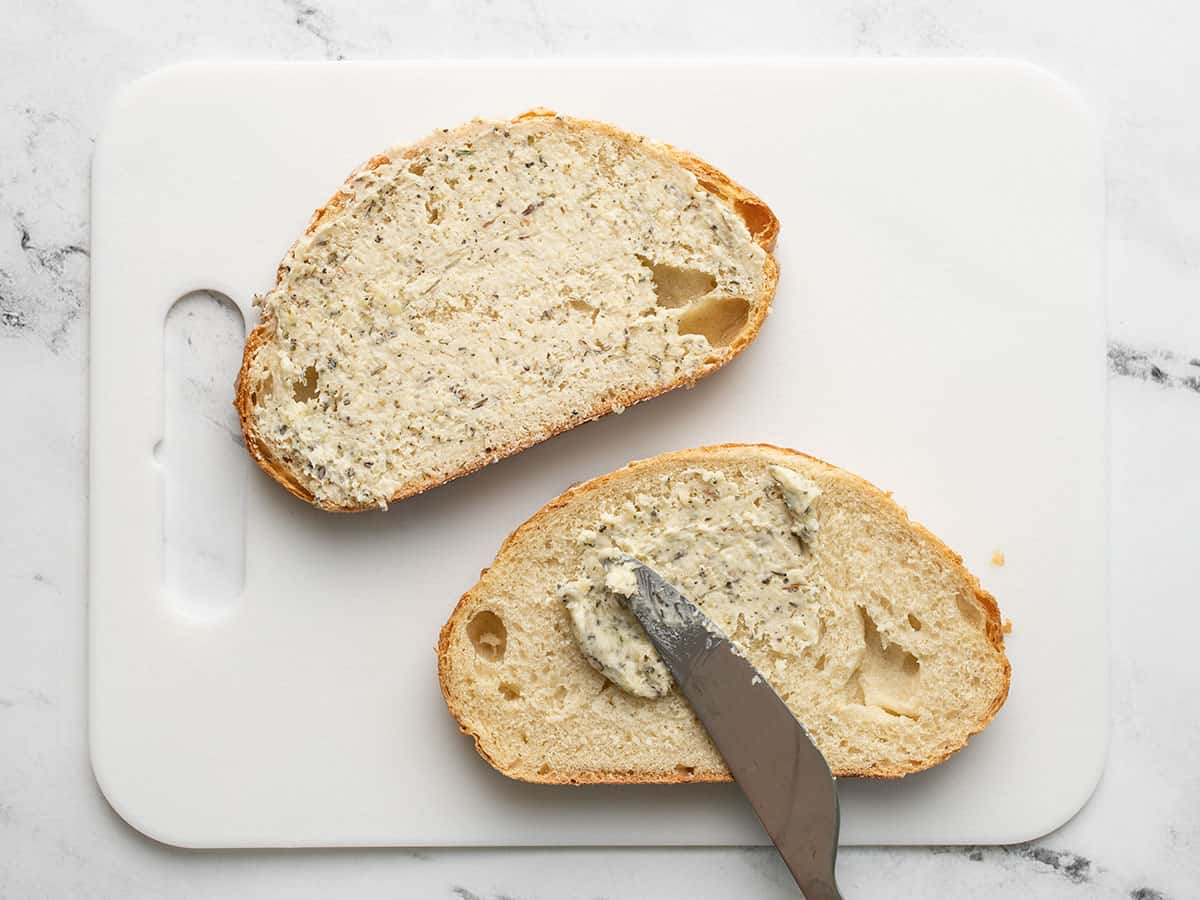 Spread the butter mixture over one side of each piece of bread, from edge to edge.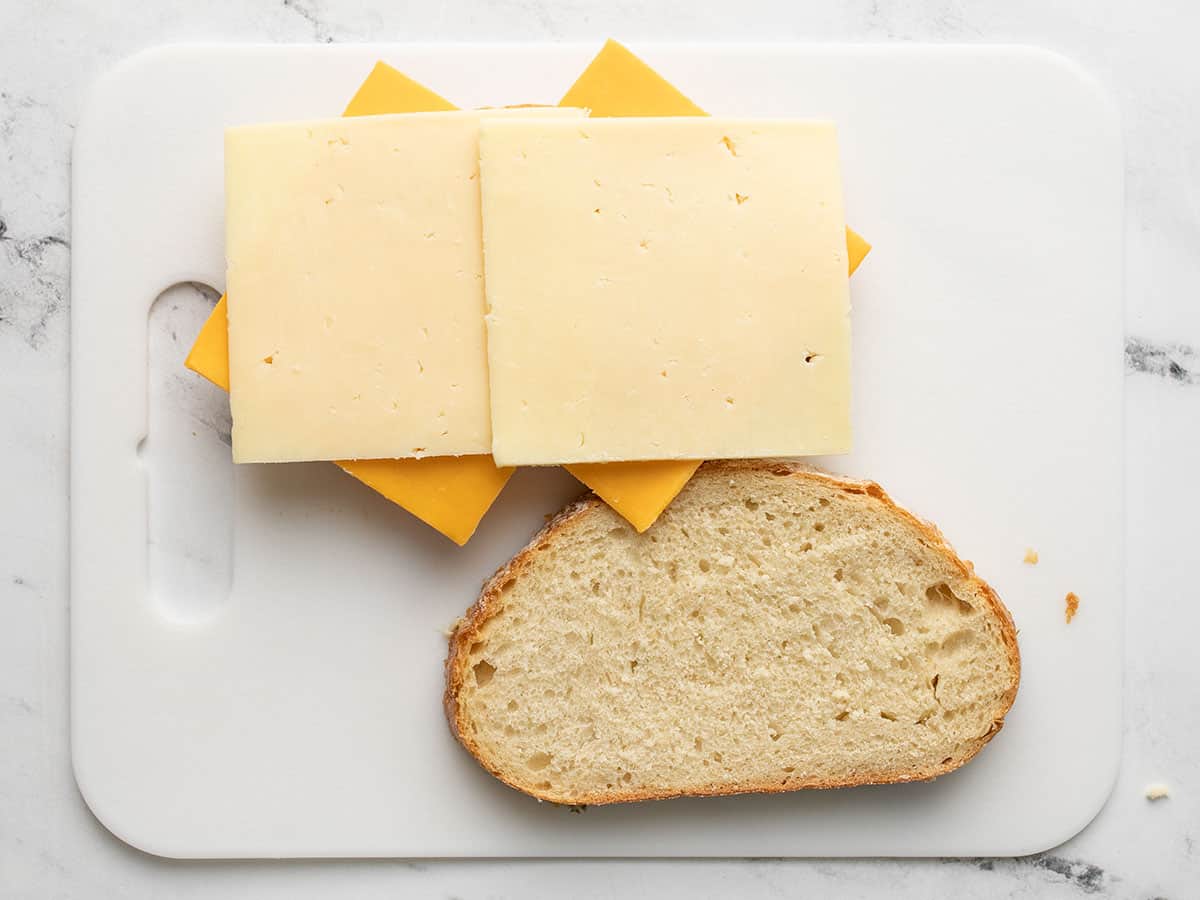 Place the sliced cheese between the two pieces of bread, buttered sides facing out.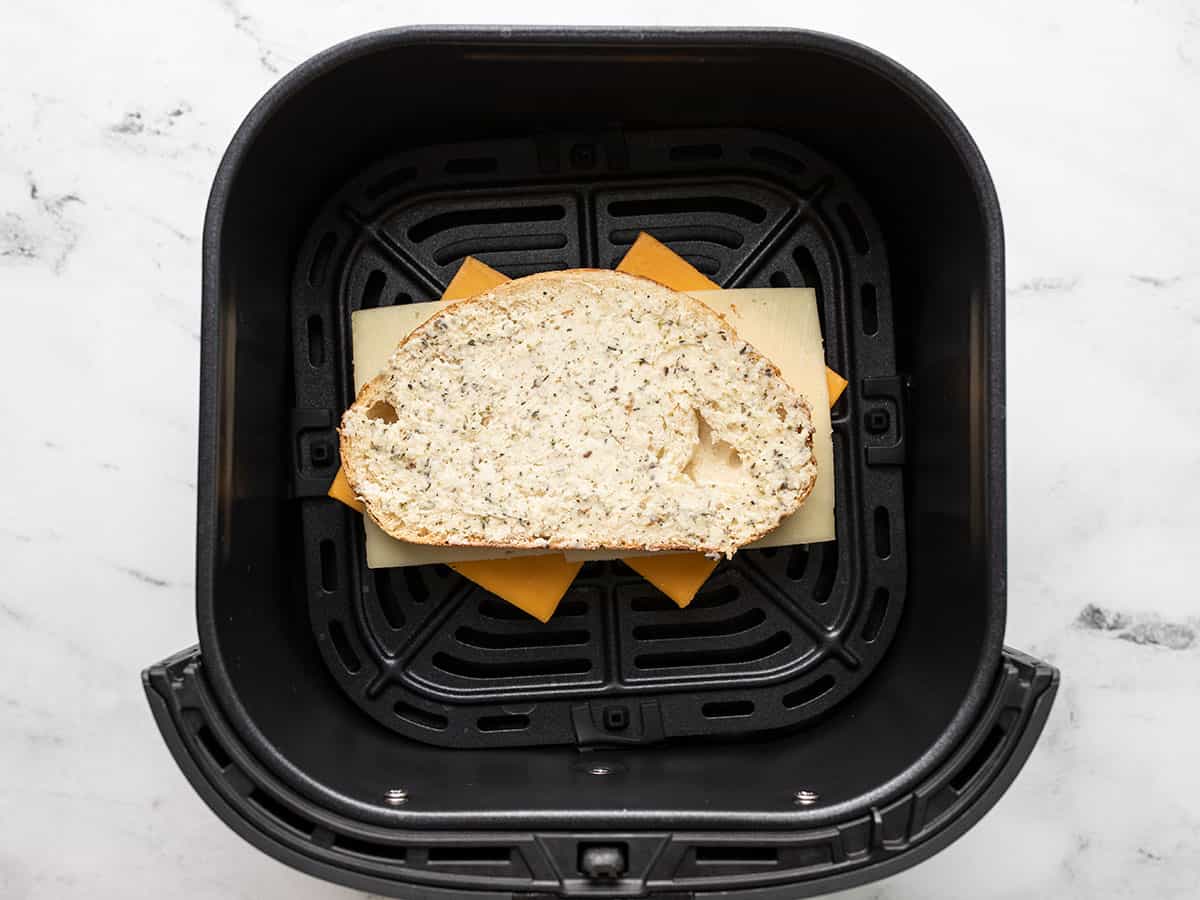 Preheat the air fryer. If yours does not have a preheat setting, let it run for about four minutes at 400ºF. Once preheated, place the sandwich in the air fryer basket.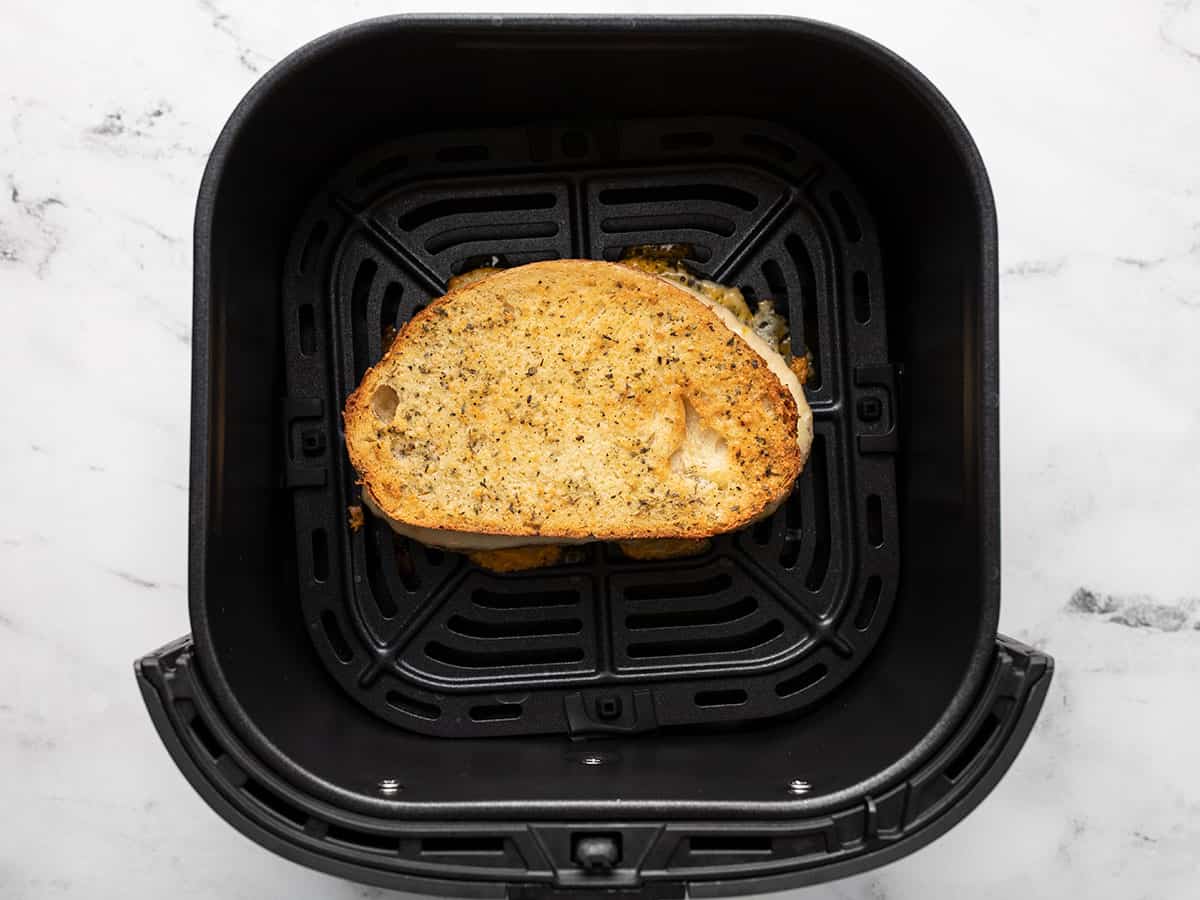 Cook at 350ºF for five minutes.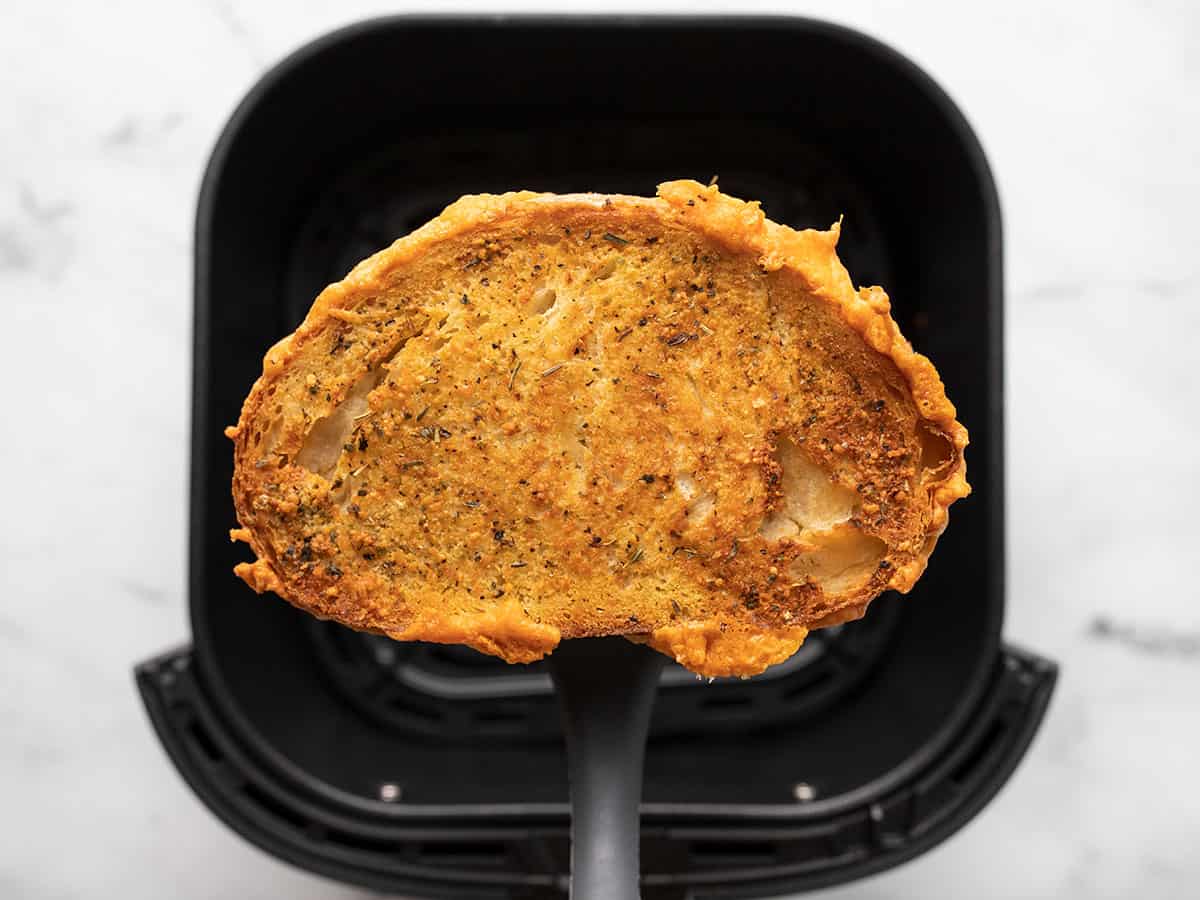 Once the sandwich has cooked for 5 minutes, flip it on the other side, and cook for five minutes more, or until both sides are golden brown and crispy, and the cheese is melted through. Slice and serve.